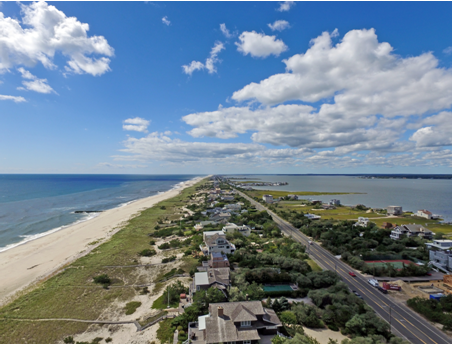 Living in a coastal home sure has its perks. But as an owner of a coastal property, there are several responsibilities you should attend to as early as possible, and that includes getting your home insurance. Here are a couple of tips that should help you purchase an insurance policy for your home.
Don't waste time.

Whether you live in a generally sunny part of the United States or otherwise, getting home insurance in the soonest time possible works for your best interest. Come hurricane season, you won't have much time to attend to this, and the worst case scenario is that it might be too late.

Another thing to remember is that insurance policies take around 30 days to activate, which is another reason why it's a wise move to get an insurance policy for your home as soon as you're able.

Explore your options.

Private insurance companies aren't your only source of protection. Instead of focusing your insurance search in such institutions, take some time to learn about the state-backed insurance company in your state. Sometimes this information can be gathered from your state's official website. Sometimes you'll have to call the local government. Still, don't limit your search to policies offered by private companies. The more you know about your options, the better.

Speaking of options, don't focus your search on bargains.

While bargains (albeit hard to find) still exist, it's unrealistic to go for this option. In the recent years, the United States has experienced stronger hurricanes. The result is a great amount of damage and an even greater amount of insurance claims to settle. To cope up with this, insurance policies have racked up their rates.

Find out the type of coverage you need…

… and buy it. Unlike most homes, coastal properties require a different set of insurance coverage. Aside from the usual protection from calamities, fire, and theft, coastal properties also need some flood protection and even a wind policy, especially if the home is located in a region often ravaged by hurricanes. Ask your real estate agent about more information on different types of coverage you can buy for your coastal home.

Review your policy carefully.

Having an insurance policy for your coastal home is not enough. As a responsible homeowner, you need to know more than the gist of it. Take some time to read through your policy. Take note of the stipend included in the insurance in case you lost your home, and other stipulations such as deductibles. If you're not quite satisfied with the coverage of your policy, contact your financial advisor to upgrade it to your liking.
Having your coastal property insured can protect you from unforeseen circumstances and emergencies that would otherwise cost you a fortune. Weigh your options, buy the coverage your property needs, pay your premiums on time, and store your insurance documents in a safe place. For more information about home insurance for coastal properties, get in touch with us at 631-288-9600 or broker(at)kerriganrealty(dotted)com.