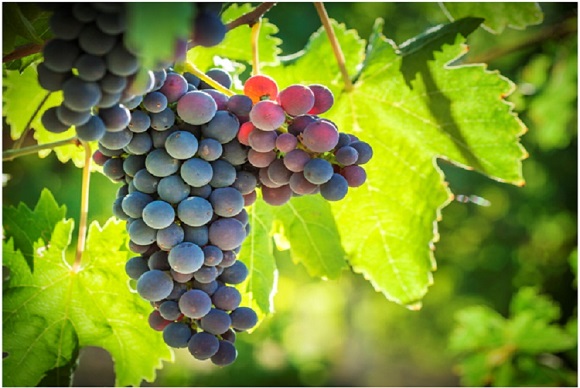 Although better known for its rich residents than its rich variety of grapes, The Hamptons has now been in the wine producing business for over 40 years, which makes it one of the most well-established wine regions on the East Coast. Red, white, rosé or sparkling, whatever your preference, there's a Hamptons varietal for you.
Vineyards can be found from the North Fork to the South Fork, which means wine buffs are spoiled for choice. Below, we've picked out seven of our favorite vineyards, all of which promise fantastic wine and so much more besides.
Baiting Hollow Farm Vineyard

Established in the 1980s, this has long been one of the area's most well-respected vineyards. The grapes, grown only in organic compost, were originally sourced from French vines but have thrived in the hospitable conditions of Long Island. As a result, visitors can sip on fantastic wines, including award-winning merlot, cabernet sauvignon, and riesling. Tours of the vineyard and wine-tasting courses are available. Plus, every weekend, there's the chance to catch some live music – so there's really no excuse for not visiting!

Kontokosta Winery

Found on a perch overlooking Greenport, Kontokosta Winery has one of the best locations of any vineyard in The Hamptons. Its wines include the double gold medal-winning sauvignon blanc. Wine by the glass is available from the tasting room and there are bottles you can purchase and take home with you.

Castello di Borghese Vineyard & Winery

Castello di Borghese Vineyard & Winery grew from the seeds of Hargrave Vineyard, the first ever winery on the East End. It was purchased in 1973 by Marco and Ann Marie Borghese, whose children now run what has become one of Long Island's foremost wineries. Rich reds and crisp whites are the highlight here.

Lieb Cellars

Swing by for happy hour between 5 p.m. and 7 p.m. each day, or pick up a grab-and-go case to enjoy on a beach nearby. They also do barrels for parties and often host craft fairs and other events during weekends. The standout wine is probably the excellent Reserve pinot blanc.

Martha Clara Vineyards

Formerly a potato farm and horse stable, Martha Clara Vineyards is known for its distinctive varietals. It's also famous for the regular concerts it holds on weekends organized by musicians Joe Roberts and Jim Moran. For something a little different, try Clusters, a dry port-like wine.

Duck Walk Vineyards South

Duck Walk's chateau-style building is a Hamptons landmark, though it wouldn't be out of place in Normandy either. Here, pair their famous blueberry port with some rich dark chocolate, or red pinot meunier with cheese at one of their regular cheese and wine evenings.

Channing Daughters Winery

This winery takes a truly artisan approach to winemaking –they pick all the grapes by hand and produce only very small batches of wine. This, however, doesn't mean they don't have variety; they offer reds, whites, a special orange wine, and vermouth.