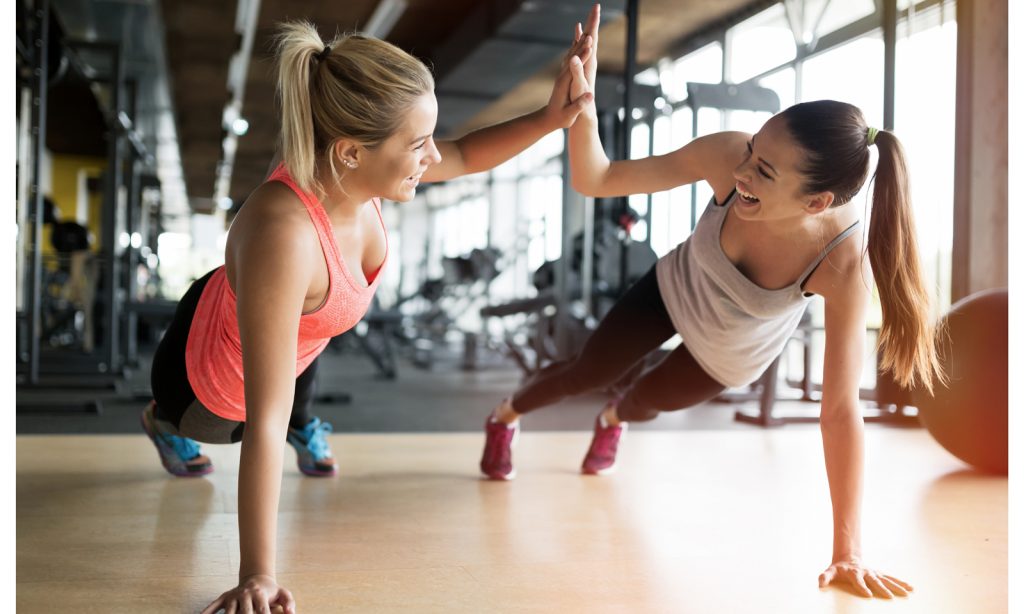 Wondering where you can get a good workout this weekend? The Hamptons is a haven for a flourishing fitness scene that features everything from Pilates to fitness boxing, indoor cycling to yoga, and nearly everything in between.
There's a wide variety of incredible fitness studios to choose from, so we've created a list of what we believe are some of the best ones to visit:
To the Core Pilates
29 A County Rd. 31
Westhampton Beach, NY
(516) 448-9672
http://tothecorepilatesny.com
Established in 2012, To the Core Pilates is a bright and airy Pilates studio offering high quality personal training with talented certified instructors.
In addition to offering private Pilates training sessions, the studio also has small group classes for Pilates mat, Pilates reformer, cardio and sculpt, TRX, Barre, yoga for cancer, and other programs that can accommodate all levels of fitness.
Lift Gym
295 Montauk Highway
Speonk, NY
(631) 288-8990
www.liftgym.com
The Lift Gym is a top-quality facility designed for a variety of fitness training programs including strength, functional, athletic training, flexibility training, post-rehab, cardio conditioning, holistic body therapy, and more.
In addition to its great selection of on-site fitness programs, Lift Gym also offers in-home training as well as corporate wellness programs.
Yoga Shanti Westhampton Beach
132-6 Main Street
Westhampton, NY
(631) 905-5588
Yogashanti.com
Yoga Shanti is a premier yoga studio established by Colleen Saidman a world-renowned yoga teacher. The studio's original location is in Sag Harbor, but has expanded to new locations in New York City and Westhampton Beach.
Yoga Shanti is deeply established in the roots of the Ashtanga and Iyengar yoga traditions. They offer classes for students from all walks of life, from beginners to senior teachers, students to seniors, and almost everyone in between.
Swerve Fitness
The Surf Club
20 Surfside Ave.
Montauk, NY
(631) 688-3800
http://www.swervefitness.com/
Swerve is one of the best places if you're searching for team-based cycling classes. Their Montauk branch may have a more laid-back vibe, but don't let that fool you – this is a place where you can get a killer cardio workout. The unique team dynamic will keep you extra motivated so you can work harder to help out your teammates. This is the type of workout that will give you the results you're looking for.
Elements Fitness Studio
68 Newtown Ln #6,
East Hampton, NY
(631) 604-5445
http://www.elementsfitnessstudio.com
The three-story Elements Fitness studio in East Hampton is a great venue if you want to experience fantastic workouts. The high energy boutique-style fitness studio was voted one of Well & Good's "Top 10 Places to sweat it in the Hamptons." They offer signature classes such as HIIT Fusion, Dance Cardio Sculpt, Barre, and many more. In addition to their luxury training studio for private classes, Elements is also partnered with the Montauk Beach House for those searching for standup paddleboard classes and poolside workouts.
Tracy Anderson's East Hampton Studio
30 Park Place
East Hampton, NY
(631) 604-6529
903 Montauk Hwy,
Water Mill, NY
(631) 617-5621
https://tracyanderson.com
Tracy Anderson is famous for creating killer fitness regimes that have attracted A-list celebrities the likes of Jennifer Lopez, Victoria Beckham, and Gwyneth Paltrow. Both of her studios in the Hamptons are open seven days a week, so fitness buffs can access her top-of-the-line workout content and equipment anytime they please.
East End Row
33 Hill Street
Southampton, NY
(next to the movie theater)
(631) 353-3626
http://www.eastendrow.com/
East End Fitness was created to introduce one of the best low impact total body fitness programs to the Hamptons. Their class program uses a combination of the WaterRower for cardio and mat-based strength training exercises for a total body workout. East End Fitness' acclaimed rowing class is the only low impact workout where you can burn up to 1,000 calories in a single 50-minute session.
SLT (Strengthen, Lessen, Tone)
460 Pantigo Road, Unit 1
East Hampton, NY
(646) 634-4342
16 Hill Street
Southampton, NY
(646) 634-4342
http://www.sltnyc.com/
SLT mixes cardio, Pilates, and strength training into one brutal 50-minute total body workout designed to get results. Each class will push you out of your comfort zone, so you can get stronger and leaner in a safe and low-impact environment. Full body workouts at SLT use weighted springs for resistance, which requires the constant engagement of the core throughout the duration of each session. This is where you go for next-level fitness that will leave your muscles sore, days after you go through one session.