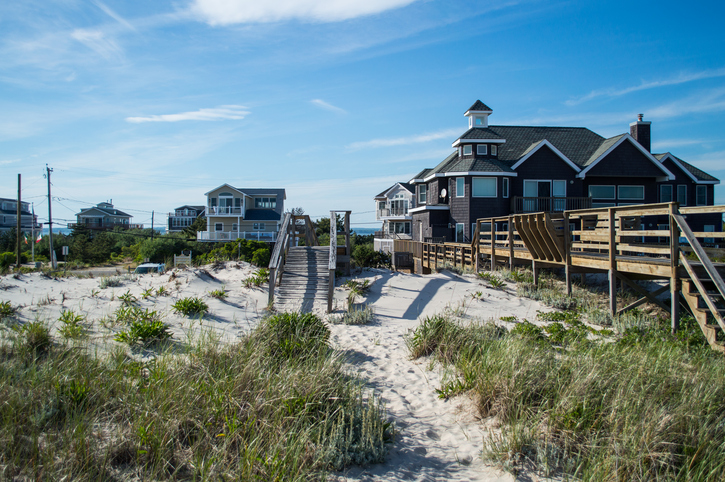 Welcome to the Hamptons
Few places evoke luxury quite like the Hamptons. Here, palatial houses, football-field-sized lawns, and even equestrian facilities are more the rule than the exception.
Indeed, the Hamptons have been the address of the distinguished since at least the 19th century. And today, it's the home of many celebrities, politicians, and business tycoons.
If you're looking to live in this community, get to know why now is a good time to buy a home in Hamptons and you'll surely be in good company. Let's take a closer look at the beachside towns that are at the forefront of luxury living in New York.
Real estate options
There is no signature style as far as home designs go, but all properties in the Hamptons share a common trait: they run large. It's not uncommon to find houses that measure 4,000+ to 7,000+ sq. ft. here.
The overwhelming majority of houses are single-family residences that are nestled in expansive, immaculately tended lawns. Given the community's location, many homes also have beachside views. The most luxurious homes are often found in secluded neighborhoods accessible only by private roadways.
As a luxury community, Hampton home prices are some of the steepest in the country. Most listed properties start in the mid-high sevens, though don't be surprised to see properties that are valued in the eight to nine figures.
Which community should you call home?
The Hamptons has over a dozen villages and hamlets to choose from. Below are some of the ones we specialize in:
Westhampton Beach
With its pristine beaches, this historic village is a top destination for people who want to relax and have easy access to shops and restaurants at the same time. If you're looking to party, renowned restaurant Starr Boggs is a definite must-visit.
Westhampton
Not to be confused with the village of Westhampton Beach, Westhampton is a hamlet in picturesque Suffolk County. Because of its proximity to Beaverdam Pond and Moriches Bay, water activities like boating and fishing are popular.
East Quogue
East Quogue's claim to fame is its spectacular wetlands, where you can take a relaxing walk through marshlands all while bird-spotting. The town is served by a top-notch school district.
Quogue
The village of Quogue extends right to the ocean and you will find many beautiful beach houses dotting the shore. The area's relatively small population has led many to call it "The Quiet Hampton."
Remsenburg
This low-key hamlet along Moriches Bay exudes a charming, small-town feel that has captured the hearts of many. It's closely associated with the neighboring inland hamlet of Speonk.
The Hamptons lifestyle
Luxurious real estate isn't the only attraction in the Hamptons. Beach clubs like the Dune Deck cater to those who love good music, great drinks, and interesting company. The area is also home to the finest dining options on Long Island, with establishments like Topping Rose House being a notable example. There are more than 60 wineries and vineyards throughout the region as well.
The Hamptons define what the good life really is. If you'd like to invest in property here, call Kerrigan Country Realty at 631.288.9600 or e-mail us at broker(at)kerriganrealty(dotted)com.