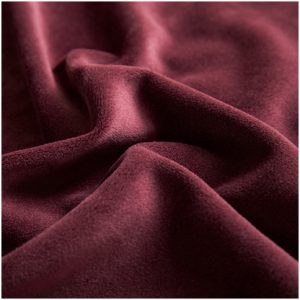 Velvet is versatile.
Is your home décor up-to-date? Design experts believe that an increasingly mindful approach to consumerism and the environment is shaping homeowners' tastes in 2017.
Modern minimalism
A growing inclination towards minimalist living, or living with less, is apparent in this year's interior design trends. Functional but stylish storage solutions that make small space living possible are becoming more prevalent. Pre-fabricated modular storage systems are finding their way into more homes.
Likewise, camouflaged solutions such as archways and pillars that conceal closets, pantries, and bars have become more commonplace. These solutions make living spaces usable without compromising the design and aesthetic.
Color
The Pantone Color Institute, a corporation known for its color matching system, named Greenery the Color of the Year. The yellow-green hue is reflective of nature, new beginnings, vitality, and a growing collective interest in vegetarianism.
Other colors trending this year include earthy shades like hazelnut and kale, along with more vivid ones like lapis lazuli and flame.
Integrate these colors into your décor by painting the walls with warm earthy shades or throwing in a few statement pieces like a vase or a lacquered coffee table in Greenery. You can also paint the ceiling a neutral green to give the room an unexpected pop of color that will be easy to replace later on when you tire of the shade.
Materials
Natural materials like wood, cork, and clay, counterbalanced by plexiglass, marble, and metals, are all the rage this year. Cérused wood, which is created through a technique that fills the grain of the wood with non-toxic wax, is becoming more popular among interior decorators. The technique teases out the unique grain of wood planks, giving them more depth and movement.
High-lacquered wood is another emerging trend – the material can give any space a polished and tailored look.
Brass, gold, bronze, and brushed metals have also seen a surge in demand, as they bring warmth and sophistication to the room. This is in stark contrast to the glossy metallics and perfect finishes that dominated the previous year.
Fabrics such as velvet, sheers, and raw organic linen are also in vogue. Velvet, in particular, is being widely incorporated into interior design because of its elegance and versatility. It can be formal or casual, and it's cozy in both the summer and winter.
Texture
2017 marks a return to tactile surfaces, a step away from the sleek surfaces of electronic gadgets like smartphones and computer screens that dominate modern living. Exposed brickwork, subway tiles, brown plaster, and cement finishes are fashionable this year.
Matte appliances are another emerging trend. Home appliances are typically glossy and lustrous, and a matte finish gives them an unexpected look. It strips away the sheen of the surface, removing distractions and enabling an object's design to speak for itself.
Furniture
Furniture is expected to have a dual purpose – it is viewed as a work of art that is also functional. While furniture should certainly be usable and easy to clean, it must also contribute to the home's overall aesthetic and design.
The focus on minimalist living and the creative use of space has made ideally-scaled furniture more desirable, since oversized furniture can overwhelm the room and take up excessive space. Pieces that have been custom-designed to fit the space perfectly are also gaining popularity.
These trends will help you come up with fresh ideas for redecorating your home. Just keep in mind that less is more, and tactile surfaces are in.