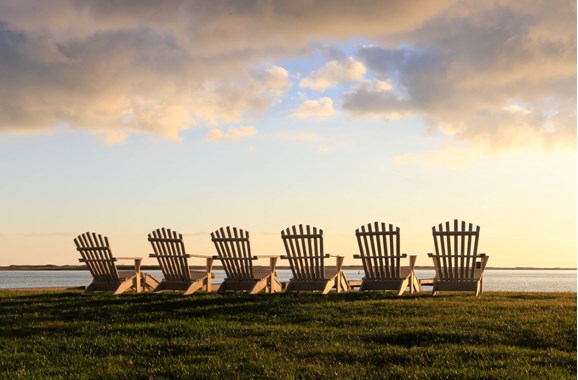 Each community in the Hamptons has its own unique charm and flavor. Whether you're looking forward to spending time at the beach, indulging in unforgettable shopping sprees, looking for your next favorite restaurant or nightlife venue, or a little bit of everything, there's a Hamptons community that's tailor-made for your personality lifestyle.
So how do you find out which area is the one for you? Below, we give you several features of some of the most popular communities in the Hamptons:
Westhampton
Nestled on Long Island's south coast, Westhampton offers an incredible blend of retail and dining choices, scenic beaches, and gorgeous real estate options.
This is an ideal community for those who love water activities, as Westhampton is surrounded on three sides by the Moriches Bay, the Beaverdam Pond, and a long inlet. In addition to its relaxing outdoor destinations, Westhampton also features convenient access to New York City, making it a great place for either work or play.
Westhampton Beach
Westhampton Beach is both a popular vacation getaway and an excellent place to live, with its breathtaking surroundings, top-ranked school system, thriving arts scene, and family-friendly environment.
Westhampton Beach is known as a very artist-centered community – visitors and residents look forward to wide variety of arts and crafts fairs, live music performances, antique shows and other art-related events. The community is also home to the Westhampton Beach Performing Arts Center, which hosts numerous world-renowned artists every year.
Bridgehampton
Bridgehampton has some of the very best features found in other Hamptons towns – a laid-back but sophisticated vibe, a quiet but chic downtown area, and miles of pristine beaches.
This hamlet is known for its top-notch selection of antique shops and restaurants, and is also considered the Hamptons' "horse country" – the Hamptons Classic Horse Show and Mercedes Benz Polo Challenge are hosted right here.
East Hampton
If you're looking for the best nightlife venues in the Hamptons, then East Hampton may be the perfect community for you. This area is home to sizzling dance clubs, nightlife spots, and live music venues such as Pink Elephant, The LEO, The Stephen Talkhouse, Harbor East, and more.
In addition to incredible nightlife, East Hampton also has picturesque beaches, as well as plenty of great shopping and dining venues, which makes it a very well-rounded community.
Sag Harbor
Sag Harbor is one of the most picturesque villages in the Hamptons, with its quirky storefronts and classic appeal. This historic hamlet is imbued with a h2 maritime character, as it was once a whaling port during its early days.
Today, Sag Harbor is known as an artist's haven, with its wide array of art studios, galleries, and cultural venues. The village's fantastic selection of real estate options has also attracted many celebrities – you'll spot many of them at upscale restaurants such as Dopo la Spiaggia.
Montauk
There are a lot of factors which set Montauk apart from other "quintessential" Hamptons villages. The most significant one is location – Montauk is nestled at the very end of Long Island, and is almost completely surrounded by water. It's around 12 miles away from the next Hamptons town
The small town's laid-back atmosphere and wide variety of recreational activities makes it very attractive for outdoor lovers. Montauk is definitely the best area if you're into activities such as surfing, hiking, horseback riding, golf, or whale-watching.
Southampton
Southampton is unparalleled when it comes to real estate options. It's no surprise as to why it's a favorite location for the rich and famous – its streets are lined with sprawling multi-million dollar estates with sweeping ocean views and the most luxurious features.
There's plenty to enjoy here as well, as the village offers a combination of upscale shopping and dining, pristine beaches, and incredible arts and culture venues.